Well secretly we like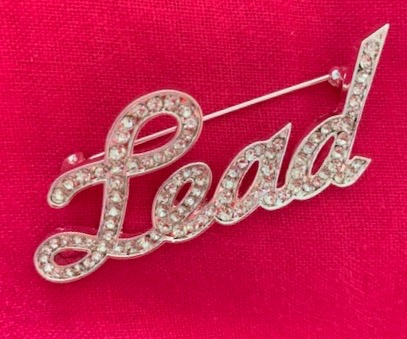 to call ourselves the 'Leading Ladies' but shh don't tell the basses, baris and tenors. The leads section to be fair does get a lot of the main melody but contrary to popular myth we don't mind if the other sections take over as it is fun to try our hand at the dums, dahs, oohs and counter melodies. Let's face it the chorus wouldn't work without the wonderful basses and baritones providing the warmth, rock solid platform and interest for us to add the melody to. Sometimes the tenors and leads can interchange but not often as we just can't do those high notes they sing so brilliantly - the icing on the cake!
The Bishops Cleeve Street Fair now seems a distant memory (in truth only last June) but it was good to sing inside the Tithe Barn for once and not have to battle with tannoy announcements, low flying aircraft and rock bands warming up during our set. Our section is going from strength to strength with some very accomplished singers but we all bring something special to our performances. In a nutshell an ace team with no prima donnas or grouches just some very good friends enjoying a shared love of singing in our wonderful chorus. Writing this reminds me we haven't been out as a section for a while - diaries at the ready girls!